May 1, 2013
Senior Lifestyle
Comments Off

on Treatment for Dementia
elder memory loss
,
how to improve memory
,
how to treat dementia
,
memory loss
,
memory loss in elders
,
memory loss in seniors
,
treatment for dementia
Early diagnosis is important, especially if there is a possibility for treatment for dementia.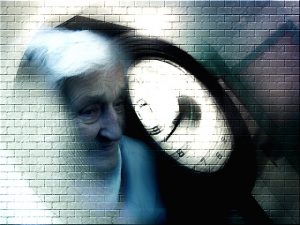 According to the Alzheimer's Association, dementia is a general term for a decline in mental ability severe enough to interfere with daily life. Memory loss is an example.
The most common type of dementia is Alzheimer's.
Living with dementia can be difficult for both those suffering from the disease and for those around them.
Because there is a possibility of treatment for dementia, you should make sure to look out for warning signs for you and your loved ones.
Based on information from the Alzheimer's Association, here are 10 warning signs to watch out for:
Memory loss that disrupts daily life.
Challenges in planning or problem solving.
Difficulty completing familiar tasks at home, at work or at leisure.
Confusion with time or place.
Trouble understanding visual images and spatial relationships.
New problems with words in speaking or writing.
Misplacing things and losing the ability to retrace steps.
Decreased or poor judgment.
Withdrawal from work or social activities.
Changes in mood and personality.
By looking out for these signs, you will be able to seek help early and get treatment for dementia.
According to a WebMD article, you can do the following in order to treat the cause of dementia:
Take vitamins for a deficiency of vitamin B12.
Take thyroid hormones for hypothyroidism.
Have surgery to remove a brain tumor or to reduce pressure on the brain.
Stop or change medicines that are causing memory loss or confusion.
Take medicines to treat an infection, such as encephalitis.
Take medicine to treat depression.
Get treatment for reversible conditions caused by AIDS.
If you or a loved one is suffering from Alzheimer's/Dementia, you can seek help from MD Home Health Home Assist, which offers a specialty program designed specifically for Alzheimer's/Dementia patients.
Contact MD Home Health Home Assist today for your free in-home consultation, regarding treatment for dementia.