As much as you've been looking forward to springtime, there might be an elderly loved one in the family who is even more anxious for the arrival of the season. Of course, Phoenix-area residents aren't usually obliged to hibernate through winter as people in the Northeast might, but the refreshing cooler atmosphere of spring is still one of the best times to get outdoors and enjoy the benefits of the season.
AZ home health caregivers have many options for spring-time activities which are appropriate for seniors, and which are sure to be much appreciated. Participating in such events can be an important part of Phoenix home health, and the professionals at MD Home Health and MD Home Assist heartily recommend that as a caregiver, you take advantage of these opportunities to enhance your elderly loved one's quality of life.
Opportunities in April
Springtime means baseball among other things, and that means the Arizona Diamondbacks of Major League Baseball are back in uniform, and welcoming fans to the ballpark. This can be a wonderful afternoon or evening of relaxing at the stadium, and enjoying the action on the field, as well as indulging in an old-fashioned ballpark feast of hot dogs and french fries. There are an incredible 182 parks in the area surrounding Glendale-Scottsdale-Phoenix-Tempe, so several of those are surely accessible for everyone, and will provide a memorable experience, whether walking or driving through.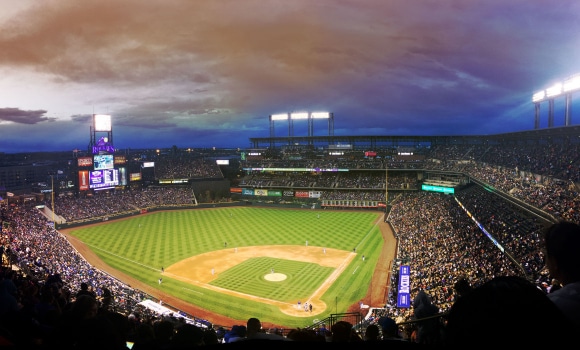 Here are a few other suggestions:
Performance entertainment

– you can enjoy the Gilbert Downtown Concert on April 26th, or the International Jazz Day Festival on April 18th at the Mesa Arts Center.

Sporting events

– besides professional baseball, you might enjoy the all-girl Roller Derby Championship on April 21st, or the Glendale Family Bike Ride on April 22nd.

Nature events

– in addition to all the available park experiences, a good idea to promote AZ health care for your senior loved one might include a trip to the Butterfly Pavilion at the Desert Botanical Garden.

Cultural

– the 'Embracing Your Journey Expo' is held on April 22nd in Phoenix, and it's all about holistic wellness, alternative health services, and other aspects of Arizona health care.

Opportunities in May
Before the heat of summer arrives, you can still take advantage of some May activities planned for the Phoenix area. Here is a sampling, which might include something that tickles your fancy:
Musical

– on May 3rd, the Rancho Solano Prep School will do a presentation of the very popular musical 'Grease', a fun-filled recollection of a bygone era that just might appeal to your senior loved one.

Dance

– on May 4th, the Pacifico Dance Company will be at the Chandler Center for the Arts to thrill audiences with their talent, grace, and imaginative choreography. If your favorite senior still enjoys some dancing of their own, you might enjoy East Coast Swing Night at the Fatcat Ballroom on May 29th.

Classics

– a presentation of Victor Hugo's famed Les Miserables will be staged on May 15th at the Gammage Auditorium.

Stay at Home Ideas
Of course, you don't really have to venture out into the city or anywhere else to enjoy the delights of the spring season. Home health care can be very therapeutic just by volunteering to help your elderly loved one with spring garden preparation, choosing which plants and flowers to grow, and helping to get things established. After you've enjoyed some time outdoors, why not try something totally new inside as well? Discovering and preparing a brand new recipe can be a very satisfying way of spending some quality time with your senior, and celebrating the fresh beginnings of springtime.
Phoenix health care professionals have the same goals for seniors as do caregivers for private home health care – to keep them engaged, active, and physically and mentally fit. If you are looking for senior health care or home care in the Phoenix area, contact us today. We have home health care options that can be tailored to your needs and budget.