Most seniors experience a decline in appetite as they age, so it's often hard to make sure they're getting enough nutrition in their diets. As the daughter of a senior loved one, you've probably worried about this in the past, especially given the fact that you have to balance your own family life and work schedule in the mix every day as well. To be sure that your elderly parent is eating healthy, the following meal suggestions are offered, to carry you into the holidays and beyond.
Breakfast ideas  
A great way to begin a holiday morning for your parent would be to make him/her some whole grain waffles or pancakes. Add a pat of butter and some blueberries on top, and for extra protein, include a handful of walnuts on the side.
Another good breakfast alternative is a good yogurt parfait, which includes yogurt, nuts, and fruit. This is a great combination of healthy fats, protein, carbohydrates, and Vitamin C.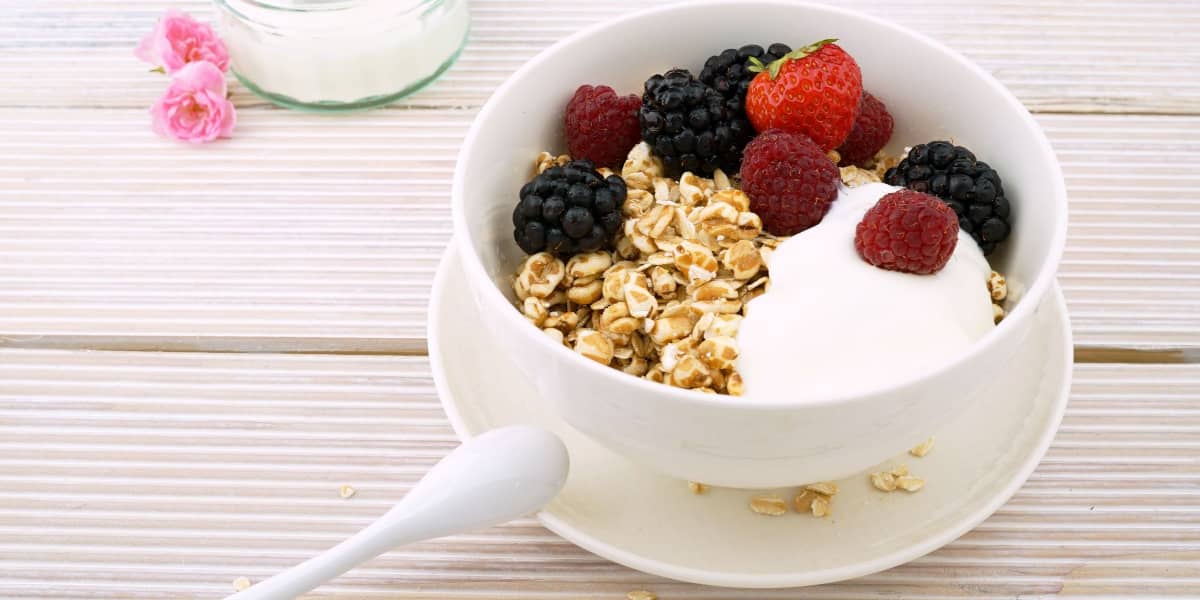 A third option for breakfast is making one or two hard-boiled eggs, and serving them with whole grain toast and some fresh fruit. This is a well-rounded meal that's light and loaded with nutrition.
Lunch options
One great lunchtime idea is a Southwest omelette, made with two eggs, chunks of pepper jack cheese, and a little chili sauce or salsa. Put a tablespoon of extra virgin olive oil in your frying pan, then add in the eggs, and as soon as they begin to firm up, you can add in the other ingredients. Fold over when cooked, and serve piping hot.
Eggs and red potatoes are a good choice for a quick lunch full of nutrition. Put a pat of butter into your frying pan, chop up some potatoes into the pan, and add scrambled eggs after the potatoes have cooked for five minutes. Season with pepper, herbs, and spices, but try to avoid using salt.
At holiday time, your elderly parent will love a quinoa salad, made with chopped up stir-fry vegetables, mushrooms, red pepper, and onions. Combine these with cooked quinoa and either pine nuts or pecans, and add a fresh Italian dressing.
Dinner meals
One great holiday option would be to prepare a grilled salmon steak. Top the salmon steak with sweet onion, tomatoes, one tablespoon of olive oil, chopped garlic, and fresh basil. Wrap up the entire fish mixture tightly in aluminum foil and bake at 300 degrees Fahrenheit for about 15 minutes.
For a great-tasting shrimp and pasta meal, begin by putting a pat of butter in your frying pan, along with a tablespoon of extra virgin olive oil. Add in some garlic, chopped fresh herbs, and one or two handfuls of shrimp. Toss the ingredients together, and cook them all until the shrimp is done, then place all ingredients over a bed of pasta, and top with tomatoes.
Southwest chicken salad is a great tasty meal that is simple to prepare, starting with cutting up a boneless, skinless chicken breast into your frying pan, along with a tablespoon of olive oil. Add salsa when the chicken is cooked, and serve warm to your appreciative loved one.
Need senior care for 2019?
If you'll need care for your senior loved one in 2019, contact MD Home Health, the Phoenix Home Health organization which provides the very best caregiving for your elderly parents. We can customize a care plan for your loved one, based entirely on their needs and on your budget, so call us to get the process started today.