Now that 2017 is here, many of us are trying to make fresh, new starts. It's never been a better time to ask for a bit of extra help with the things you simply do not have time for, or maybe need some extra assistance with from time to time. That is why 2017 is the year to give yourself the gift of a caregiver. There is no shame in having an extra hand around the home, and it could do wonders for your psyche and physical health.
If you or a loved one have a physical or mental disability, and you'd like some assistance around your home with medical, or non-medical services, Phoenix home care professionals are available to come to your home whenever you need someone, and even offer an emergency, on-call nurse 24/7. You never have to be alone, or do things on your own again. There are several medical and non-medical services that an in-home caregiver may provide, depending upon your own personal needs.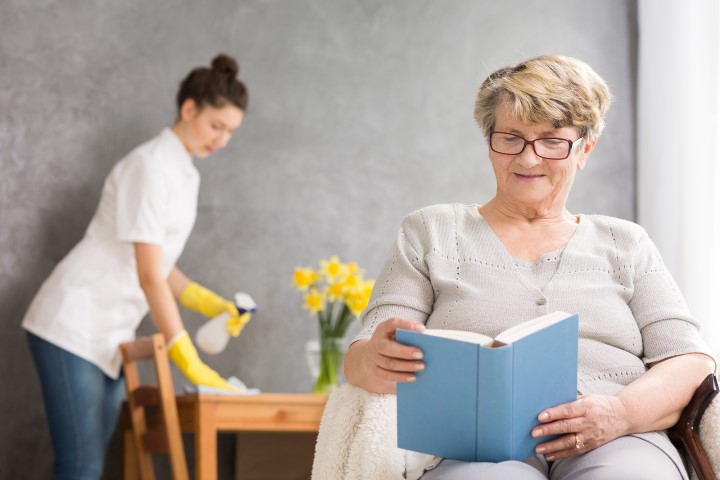 Hiring a caregiver can make your life better, and this year better than ever in a variety of ways, for a variety of people.
If you've been taking care of a family member or loved one who is ill, you may simply need a break from the caretaking so that you can focus on you, and better be there for your loved one as a companion who is refreshed, and accomplishing all they wish to get done and become this year.
If you're having medical difficulties, a caregiver can give you the relief of getting the things done that you need done in order to live a fully functioning and enriched life. You may even want to give your loved one a break if you've been under the care of a family member or spouse, and give each other space so that when you are together again, your relationship will be back to a state of normalcy, and you may even be able to find a new, enriching way of spending time together that isn't based upon need.
If you simply feel like you could use an extra hand around the house because you'd rather focus your attention elsewhere, a caregiver could come and help in a variety of non-medical ways also. You could even have one caregiver helping with medical needs, and another with the non-medical needs. Non-medical needs include driving, shopping, errands, meal-planning, cooking, cleaning, companionship, tucking one in at night, helping someone with childcare, or special needs children, and even help with grooming and personal care. These are often the things that relatives become burnt out with when they are doing everything on their own every day. You don't have to do it on your own anymore. There are Phoenix home health care professionals available to help you.
For more information on our services, experience, or rates, call (602) 396-5742 or fill out our contact form. We look forward to serving you.