Holiday times are all about being together and having fun with family members, even if your senior loved ones may have physical limitations or some level of cognitive impairment. The activities you plan with your senior loved ones don't even need to be very special, because it's the togetherness aspect which matters most to them and to yourself. With that in mind, here are a number of activities which can be shared with seniors and their caregivers.
Make a gingerbread house  
This is a wonderful holiday activity to involve your parents with, and it can either be done completely from scratch, or from one of the many kits which are available in holiday stores. It can be great fun to bake the gingerbread, add on the frosting, and then decorate the house with all kinds of candies. When you're done, you'll have something that your parents can be proud of, and which can be displayed right along with all the other household decorations.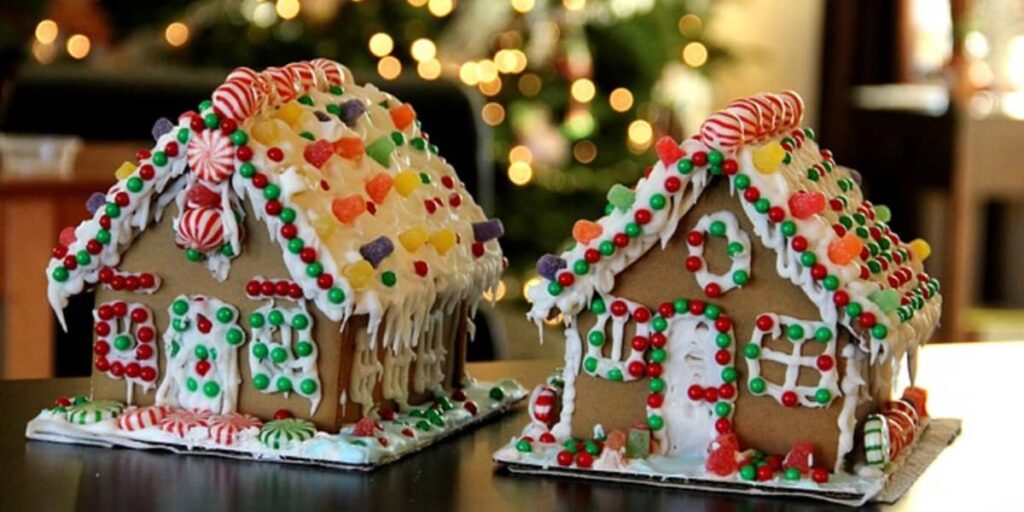 Create a snowman
A holiday snowman can be a perfect touch for indoor decorations, and it can be placed almost anywhere after you've finished working on it. The beauty of making a snowman with your elderly loved one is that you can literally use almost any materials to get the job done. You can purchase a ready-made kit from a seasonal store, or you can purchase some foam balls, and use buttons for the eyes and nose. A craft shop will be a good place to pick up a little hat and broom, or you can use materials from around the house.
Bake holiday cookies
Everyone loves holiday cookies, and just about everyone loves being involved with making them. Your parents will too, because they will love to create something that is appreciated by guests and household members alike, and holiday baking is a tradition that your parents most likely participated in themselves when they were younger. Carry on that tradition with some tasty treats that will put everyone in the right mood for the holidays.
Make a holiday centerpiece
Every holiday dinner table needs a centerpiece to focus on, and involving your senior loved ones in making that centerpiece will give them a wonderful sense of participating in the holiday preparations. Your centerpiece might be an elaborate flower arrangement, or it could be a Christmas-themed display, such as Santa and his reindeer. Regardless of the subject though, your parents will feel great about having contributed to the festivities by helping with the centerpiece.
Sharing holiday memories
One of the nicest things you can do with your elderly loved ones would be to sit with them at some point during the season, and just go through old photo albums to reminisce about times which have gone by. Almost everyone is genuinely touched when recalling the happy times of the past, and what things were like during those days. Enhance the memory-sharing with a tea party and cookies to make it a special event that your parents will absolutely love, and which will likely be one of the highlights of the season for them.
Phoenix home health needs
Take all the stress away from the holidays by contacting MD Home Health, your Phoenix caregivers who provide full service caring for seniors and disabled persons. We do it all, so that you can enjoy the holidays more, and so that your senior loved ones can also get the most out of the holiday season.