Medical and Non-Medical Home Health Care Since 1985
About MD Home Health/MD Home Assist
MD Home Health and MD Home Assist are highly trusted and respected full-service providers of home health services in the greater Phoenix area.
We have been in business over 35 years and are one of the largest and most experienced agencies in Arizona. MD Home Health, which is State Licensed & Medicare Certified, offers medical-based/skilled home health services, such as nursing and physical therapy. MD Home Assist offers a full range of services provided by non-medical supportive services such as companions and assistance with tasks of daily living.
This "full service" element of our companies is a special benefit to our patients, knowing that should their service needs change or expand, the transition is seamless and they will not have to search for another agency when that time comes. We call that "continuity of care".
Since our inception, we have provided medical and non-medical care to over 60,000 individuals in the Valley including the elderly, people with developmental disabilities, chronically ill and children with disabilities. Last year alone, we provided care to over 4,000 patients.
Our source of patients has come through referrals from physicians, insurance companies, state and county agencies, schools, case managers and private parties. We receive periodic audits of our operations from many of these referral sources as well as by the Arizona Department of Health Services. We continue to earn their trust through our high standards and excellent track record of quality care, business practices and ethics.
President & Chief Executive Officer
Mr. Tusa joined the MD Home Health team in November of 2022 as the President & Chief Executive Officer. David has proven record of driving strategy, improving performance and culture in high growth businesses including healthcare related services. David is talented at driving business development initiatives with focus on business growth, customer and client service and success with a sense of urgency. David is also a "hands-on" professional with a proven track record delivering strong leadership focused on serving the customer and inspiring and motivating productive teams.
Experienced board-certified RN with significant senior leadership position with innovative and growth focused organization. Proven ability to foster collaboration between clinical, operations, and business development team members in successful organizations. 22 years of leadership experience including 15 Years in the healthcare field.  Reliable, ethical provider, with the to collaborate on and/or lead multidisciplinary teams. Operates under a business development and growth mindset.
Director of Human Resources
Tamara is a seasoned professional in various aspects of human resources. She has a deep understanding of employment laws, including EEO, ADA, FLSA, OSHA, FMLA, and Worker's Compensation ensuring that our company remains compliant and upholds the highest standards of ethics.
Having successfully led recruiting and retention efforts, benefits administration, training and orientation programs, and employee relations management, Tamara possesses a remarkable ability to engage with employees at all levels of the organization, always approaching situations with integrity, tact, and compassion.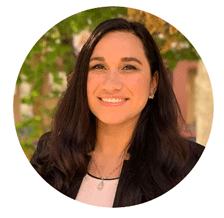 Director of Clinical Services 
Alisa "Ali" is a highly accomplished professional in the medical industry as a board-certified RN in good standing with over 14 years of experience.  She has developed a comprehensive skill set and a keen insight into patient care and industry best practices. Her true passion lies in empowering others and building leaders within the community and within our company. She firmly believes that a strong team is the foundation for success. By providing individuals with the proper tools, guidance and support, Ali nurtures their growth and fosters a culture of excellence. 
Assistant Director of MD Home Assist
Alicia is responsible for the day to day operations of MD Home Assist. She hires, trains and manages the paraprofessional staff who perform housekeeping, custodial and personal care. Alicia is a Certified Direct Care Worker (DCW) and Article 9 Instructor and has been with the Company for 12 years.
Experienced financial professional at every level of the Finance/Accounting field including recently as CFO of a Private Equity backed software company and Controller of a large regional provider of Home Infusion services.  His experience includes 20+ years in banking and financial services at several firms ranging from a local retail and a regional wholesale bank to a Fortune 50 financial services company.  David has blended best practices from these various industries and roles into his progressive, positive and forward-looking leadership and management style.  His midwestern roots are evident as he will roll up his sleeves and get the job done when needed. In addition to being a licensed CPA, he has an M.B.A. in Finance from DePaul University and a B.A in Management from North Central College.
Arizona Home Care Association
Home Health Quality Improvement
Additional information on home care can be obtained from many of the following companies and agencies. Just click on the link to be connected to their web site.
We will contact you within 24 hours of receipt if received during the week, and 48 hours if submitted on a weekend.