We employ a staff of 40 specialists in a variety of fields to support our 300 caregivers and 1000 patients on service each day.
The MD Companies have been a trusted provider of home health services in the greater Phoenix area since 1985, and represent one of the largest and most experienced agencies in Arizona. Very few agencies offer the full range of services provided by MD. Non-medical, supportive services such as companions and assistance with tasks of daily living are offered through MD Home Assist, and medical-based/skilled home health services, such as nursing and physical therapy are offered through State Licensed & Medicare Certified MD Home Health.
This "full service" element of our companies is a special benefit to our patients, knowing that should their service needs change or expand, the transition is seamless and they will not have to search for another agency when that time comes. We call that "continuity of care".
Since our inception, we have provided medical and non-medical care to over 50,000 individuals in the Valley including the elderly, developmentally disabled, chronically ill and children with disabilities. Last year alone, we provided care to over 4,000 patients. Our source of patients has come through referrals from physicians, insurance companies, state and county agencies, schools, case managers and private parties. We receive periodic audits of our operations from many of these referral sources as well as by the Arizona Department of Health Services. We continue to earn their trust through our high standards and excellent track record of quality care, business practices and ethics.
Meet our team
Dave Hildebrandt, Executive Director
Dave is one of the founders of the Company and sits on its Board of Directors. He provides executive oversight to the Company financial and marketing operations as well as strategic planning. He also serves on the Professional Advisory Committee. He is a native of Phoenix.
Debbie Carmichael, Administrator
Debbie oversees the clinical and administrative operations of the Company. She has been a nurse for 27 years and has been the Administrator of MD since 2005. She sits on the Professional Advisory Committee and is an active member of the Arizona Home Care Association where she has served on its Board for the past two years. Debbie has developed several community programs and continues to make home visits to make sure she stays connected with the community needs.
Alicia Horne, Assistant Director of MD Home Assist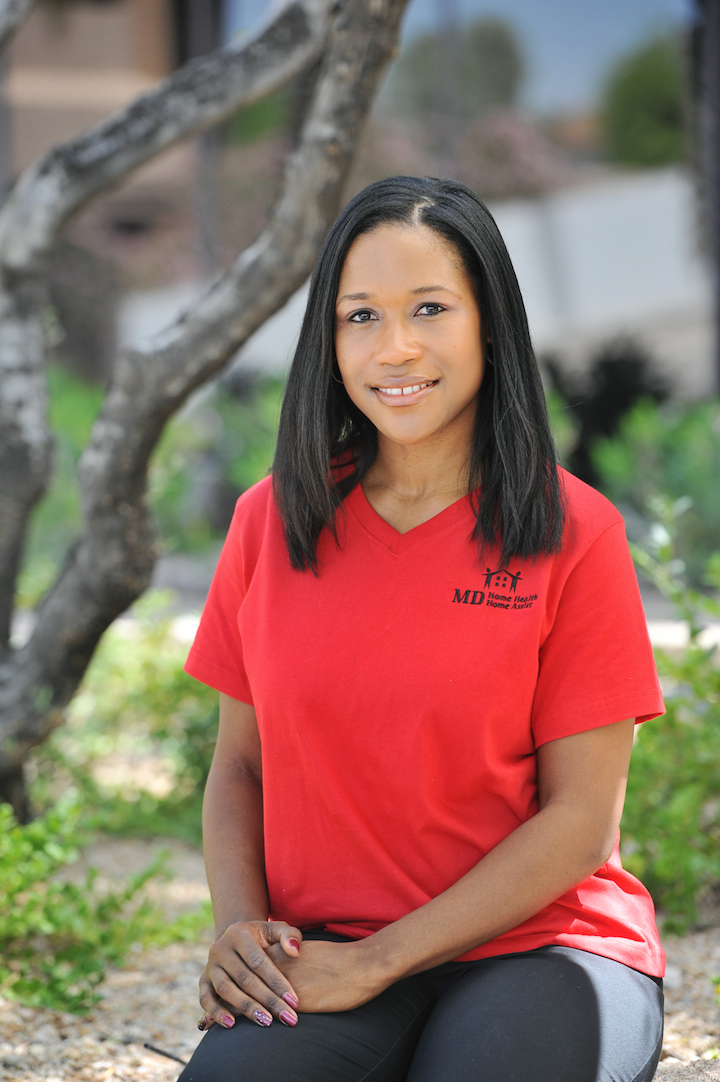 Alicia speaks with prospective patients and their families about non-medical in-home care. She also performs the initial assessment and designs a plan of care for newly admitted patients.
Nichole Hampton, Director of Human Resources
Nichole is responsible for the recruitment and hiring of licensed personnel, as well as insuring the Company's compliance with Federal, State and contractual requirements pertaining to wages, licensure and continuing education. She joined the Company in 2006.
Roxy, The Comfort
Dog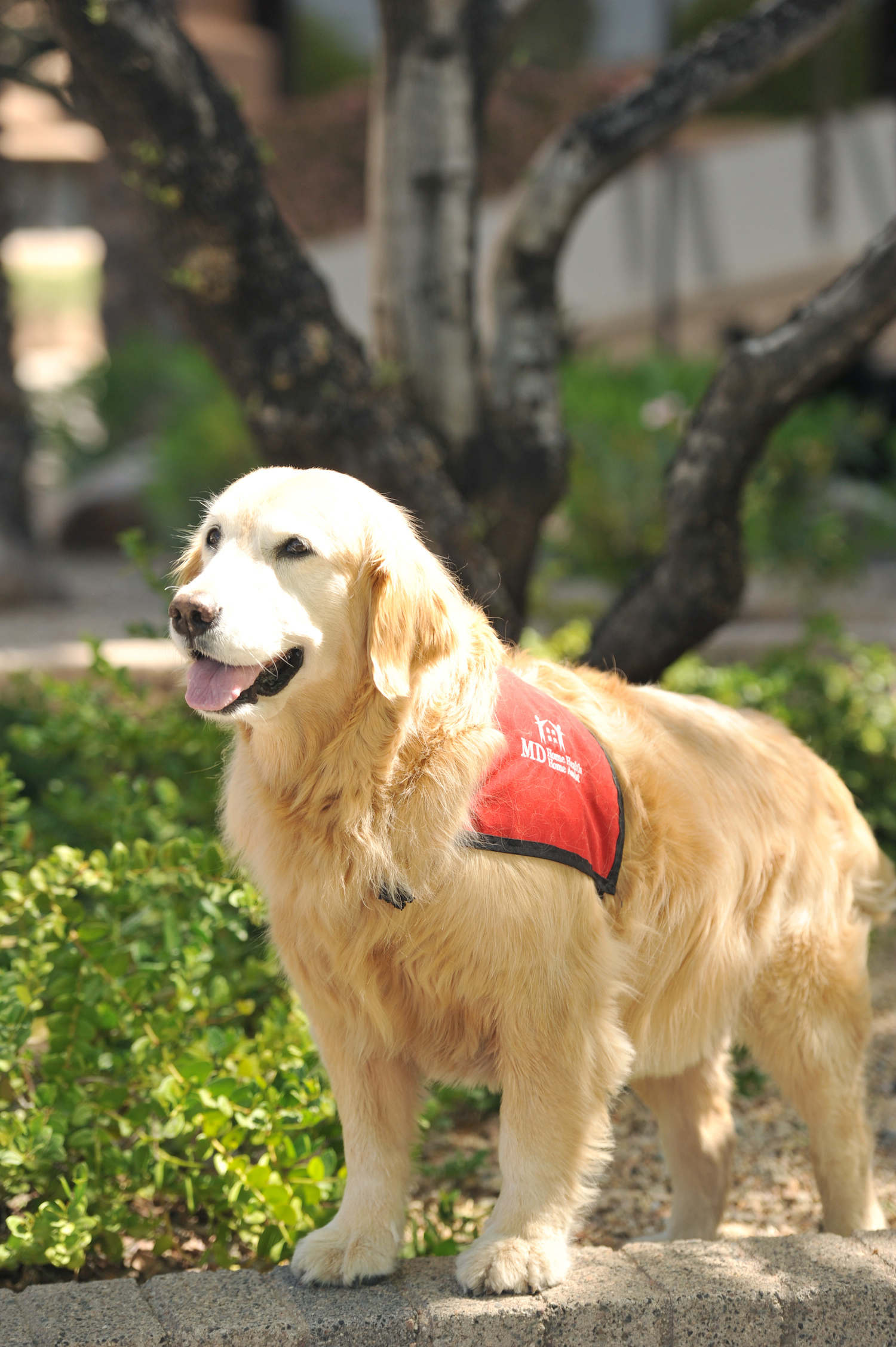 Roxy, a credentialed "Therapy Dog", volunteers her unique care to residents of nursing homes and MD patients. When not on assignment, she roams the hallways and offices of MD Home Health/MD Home Assist, offering her special therapy to the administrative staff which is often rewarded with treats.
Our Credentials
---
MD Home Health is a State Licensed/Medicare Certified Home Health Agency.
Industry Resources
Additional information on home care can be obtained from many of the following companies and agencies. Just click on the link to be connected to their web site.